Now I know it has been quite a while since I last wrote a new blog entry, but with working on the City Travel London app (Formerly London Travel London), some time in hospital back in November, and a recent trip to Tokyo after the terrible tsunami and earthquakes which devastated that wonderful country – I have been a little busy.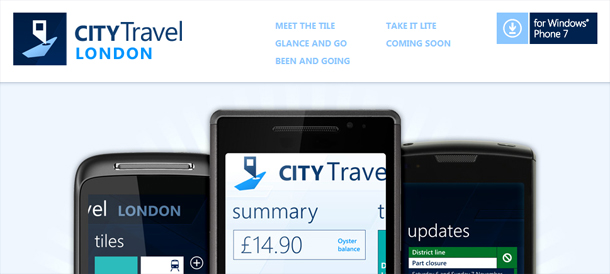 We have made great progress since our initial launch of the free Windows Phone 7 app. Then in February with the launch of our paid app, with many more features and setup for future updates. But along with progress, there have been road bumps and problems along the way, so I would like to detail a few of them so users and those who are just interested in the apps, have some idea why things may seem like they are taking longer to release, and give an insight at what is to come.
What is coming next
I promised we would be releasing an update a week or so ago, which would bring station status, information, and train times for the platforms. Free time has been at a premium recently, with unexpected events cropping up so it will be a few days more before that update will be ready for testing, as well as problems with the Transport for London data services which have proven to be less than reliable.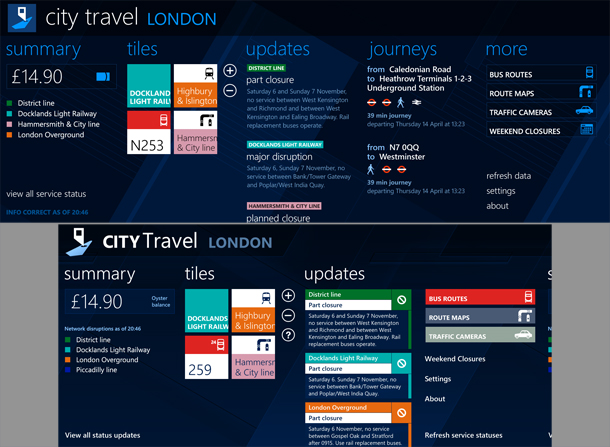 However the lack of free time for our developers has not been a totally bad thing, because it has given me time to go over every facet of the app's design and features, and I am able to announce, a totally revamped design will be coming, along side integrated Journey Planning.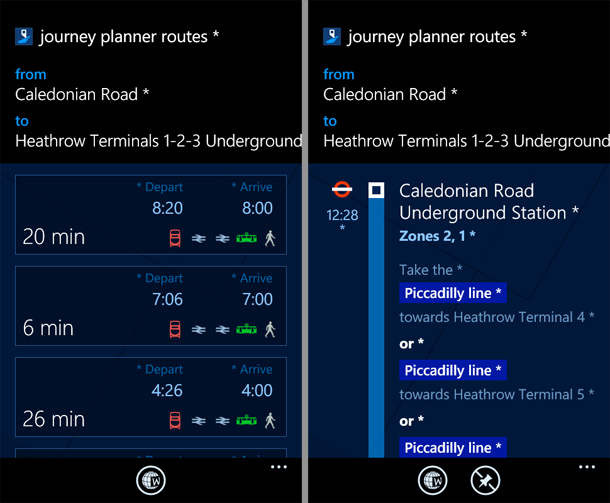 Whilst we know there are a few apps out there for Windows Phone which have some of these features, but we believe our application has the best design, and the best future ahead of it with all the features we have planned!