How could I be so forgetful, as to not make a quick update about the latest project I am working on.  As a designer I have had to call upon the help of professional programmers to get this idea of the ground.  Anyway, here is my idea for a Windows Phone 7 App, London Travel.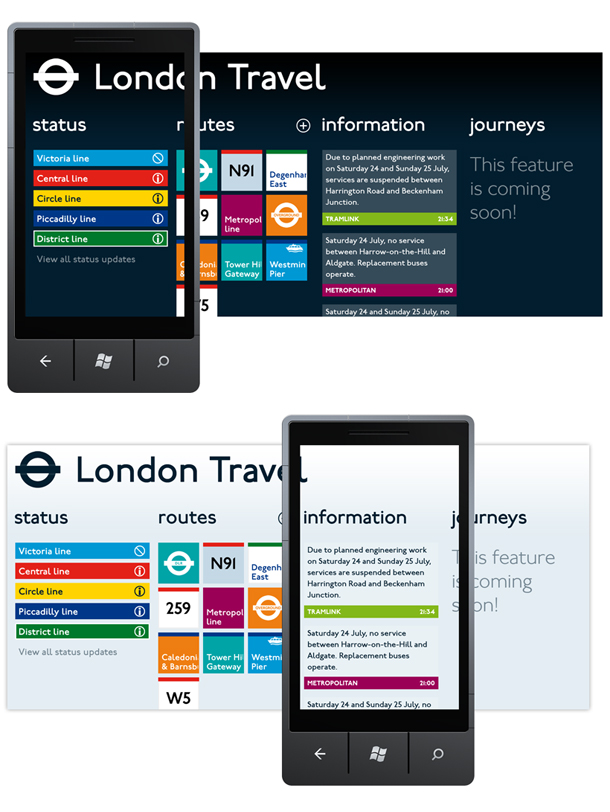 Taking advantage of the Panoramic UI, and the fact that the Windows Phone design is based on transport signage and information design, what is better than a Transport Service and Information app to really get the most out of the UI.
So far, I have taken those mock ups and have really polished them, and slowly I am getting to grips with the development tools and platform, to create (and sometimes code up) the various pieces that will be needed for the app.  I have a volunteer on board who is coding up the data and web components that are at the heart of this app, but am still looking for people with Silverlight and C# experience who could help me ensure the various controls and code I am working on will work well, and make sure I don't screw everything up.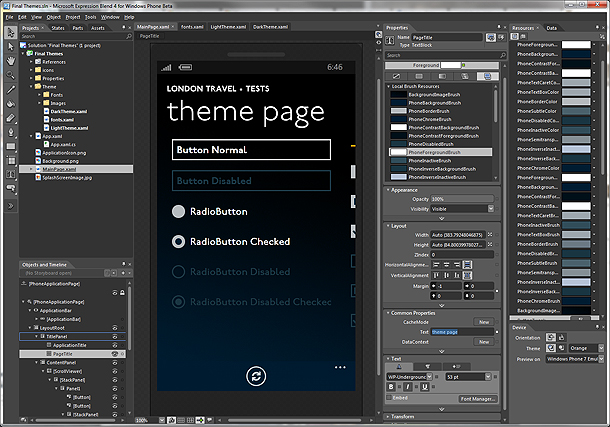 If anyone is out there, willing to help us out, please do get in touch via email or twitter and if the app is a success, you will be listed on the credits/about page, with a link to your twitter or website, and if we are done before october, we may even be a launch day release!
Here are some sites where I have been talking about my app: